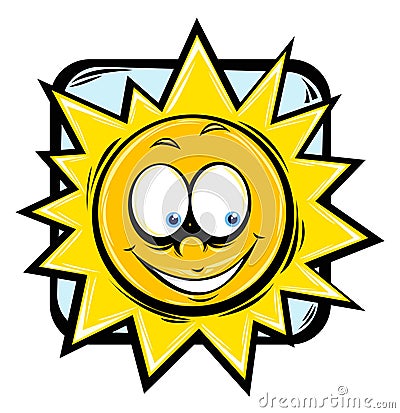 For many years I would have Sunshine visit my office. No matter what the weather Sunshine would pay me a visit and let me on a little secret. – "Isn't it a beatiful day, Ed ? It's raining, but that God's way of keeping the place clean." Sunshine was a longtime player and loved the races. He used to sit with a large group, and win or lose, when you ran into Sunshine he would make your day brighter.
James was one of the happiest people I ever knew at the track, and after many moons of spreading infectious cheer. He gained the nickname "Sunshine" from his compadres.  I often wondered, but never bothered asking as it was more fun to see someone in a good mood all the time. – You have to admit that is a rare quality no matter what decade you're talking about, but Sunshine was a constant. He never wavered, complained, or raised his voice. Yeah, it's fair to say he would be one of the happiest people anywhere.
I was making my rounds talking to players. Most would consider this a version of customer service, but for me this was the best part of my day. As I would hear gentle complaints and try and resolve minor issues for players, I could see out of the corner of my eye a well dressed gent looking in my direction. For most when they saw me they knew they could always get a free program, seat, or a little something for lunch. Pretty easy job making people happy, and one I enjoyed more than the law allowed. When I would be heading in the direction of Sunshine's group, he would always tell me how sharp I looked, or what a dapper tie I was wearing. That was Sunshine. Never one to lead in with an "ask" and was truly happy to see you. – When I would offer him a program now and then he would always say he was fine, but thank you for thinking of him. – Every time I walked away from Sunshine I had a little more pep in my step. He had that effect on everyone; except his crew who would always joke and blast him with guy jokes about being the nice guy. – He was always the one laughing the loudest when they would pick on him.
It was Memorial Day, and that was a huge day at the races. Players would come early and the seats would go like hot cakes. But only one was missing. – As I passed his crew there was little talk or joking. It almost looked like they lost their wallets on the way to the track. – "Where's Sunshine fellas ? – James never comes out on Memorial Day, Ed. This may be one of the only days of the year he skips." – After a little more talk and chit chat, one of the guys asked me to sit down. – " Eddie, I wanted to let you know so you wouldn't mention to Sunshine he was missed today. – James was in the Korean conflict long ago and saw some pretty sad things. His platoon was on their way back to base after a long haul. The convoy and trucks carrying soldiers were ambushed and everyone was killed except three men from fifty. – Sunshine always went to visit and spend the day with the other two men. They were both from Indiana, and he would spend half the day with each. – He would spend hours talking and listening, and the men would share stories about life and what was going on with kids, grandchildren, and great grandchildren." 
When James came back from Korea, he was never quite the same. He acted as if he was trying to fight away the sadness by being positive and happy. In his eyes he had a great deal to be grateful for and everyday was a celebration. – "That's why we nicknamed him Sunshine." – He is always happiest making others feel better, and for Sunshine this is his way of giving back. He loved being around everyone and never met a stranger for long. – As I walked away from the group I was missing that pep in my step. Things just didn't feel the same, but I now understood the beauty of Sunshine.
The very next race day I was making my rounds.  I could spy out of the corner of my eye the gang all holding court. Sunshine was back in the house and greeted me with how nice my shoes looked and I must have polished them before work. – That was Sunshine. He was never at a loss for a sweet compliment, and as I smiled back and thanked him I lost myself for a moment in the beauty of the moment. – Thanks, Sunshine ! Would you like a program for later ? – No thanks, Ed. I'm fine. But thank you for thinking of me." – In my travels of meeting so many unique people at the races he wins hands down as the happiest person I've ever encountered.