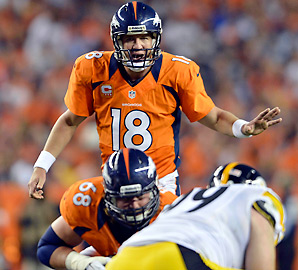 OMAHA –  OMAHA – Flip-Flop, Kentucky Derby, – READY, SET, and THEY'RE OFF !!

If you read my "Fab Four" blog about my Derby hopefuls. You'll see my magic prediction of marquee defectors has come true. This time it had my top runner (Constitution) taking a dive before the opening bell. Add in Cairo Prince, and you'll have some handicappers scrambling to others. It's still early, and I'm sure you'll hear some incredible news, great works from surprise runners, and the quiet time that keeps the media at bay during the crucial countdown. I'm using some of my runners, but with my colt going on the shelf for a few months. I am pulling a "Peyton Manning" and calling an audible.
Intense Holiday = This son of Harlan's Holiday is 4/8 ITM lifetime, and he had a 1 1/8 race in the Remsen in his two-year-old season. He showed some fine late kick against Cairo Prince, Wicked Strong and the winner Honor Code. His effort in the Risen Star at FG was a solid race, and he stretched out in the Louisiana Derby to run an erratic second to "Vicar" as the odds-on favorite. His races show a little more each time, and if anyone can toss out a race it can be this guy. You need to show some upward momentum going in, and his numbers have improved in each of his three starts this year for Todd Pletcher. He was under a "hammer-lock" going in 48.4., and made a quick move before the 1/4 pole. I think we saw what wins the Derby. Way back runners rarely get there, and you have to be a 1-2 lengths out at the top of the lane. Maybe it was getting jostled, running green and on the wrong lead down the lane. But if you look at his stride, he was stretching out nicely. Nobody was going to get past him, and he saved his gas for the next round.
Hoppertunity = Bob Baffert brings this son of Any Given Saturday, and he is still learning. He didn't have a two-yr-old season, and we'll start hearing the "Apollo – Jinx" talk about how NO runner since 1882 has won the Derby. He looks to be crying our for distance, and he has a lightning kick at the 1/4 pole. His numbers are good, and Baffert targets these races to win. He doesn't come for the party anymore. But even then, he targeted to win….. If you remember Bodemeister who had the  Apollo-Jinx" on his back, looked awfully tough at the top of the lane in 2012. I'm not a trainer, or even play one on TV. But, methods have changed, races have changed, nutrition has changed, and the way connections get ready have changed. – Every Derby  runner needs to be tested, and this race gave him a little taste of what it will be like in the Louisville street fight.
Samratt = Richard Violette brings this son of Noble Causeway to post. He is 5/6 ITM lifetime, and is a New York-bred. I'm not sure, but do horses know what state they are born? If so, somebody better tell him to wait for New York Showcase day. He has done nothing wrong, and his last race gave him a learning lesson to be more patient, and not get caught up in hot fractions. He saw Social Inclusion start to kick clear, and he moved to keep him in sight. This led to a quickened final 1/4, and he still fought on to be second. When horses learn to settle and allow the speed to break apart, this is a tool that gets it done in Louisville.
California Chrome = Art Sherman brings in the California invader, and the last time a Cal-bred wore the roses, it was Swaps and Art Sherman was his exercise rider. He inhaled the competition his last few races, and before that he looked like a nice horse. But there is something to be said when the price of poker goes up, and you have to examine your resume for a test of sorts. Take a look at his last two races. Did he get tested? Do you think they'll let him waltz in the Derby? How will he take to the speedsters, the middle movers, the stalkers, and the closers. In my heart, he is something special. But there will too much action for him to overcome. I won't leave him off my ticket, but he sure doesn't have to win at a short price. Take a gander at his last two efforts. Was he tested enough? You be the judge.
My advice is simple. Go back to the Winning Ponies site and watch all of the prep replays. Keep your eyes and ears open for how they ship, work, and appear overall. This will give you a list to build upon. Then, just stay tuned to the Winning Ponies Internet Radio Show, with John Engelhardt. He'll talk to the connections, and get down with some of the best writers and handicappers in the game. You can check in for free selections, blogs, stories, and the news that is everything Derby. The most important part is downloading the Winning Ponies E-Z Win Forms and follow the color coded tier levels. They will dig for the nugget of handicapping gold that will make your day a winner. Time is ticking away and you don't want to be unprepared. Make Winning Ponies your one-stop-shop for all of your racing needs!