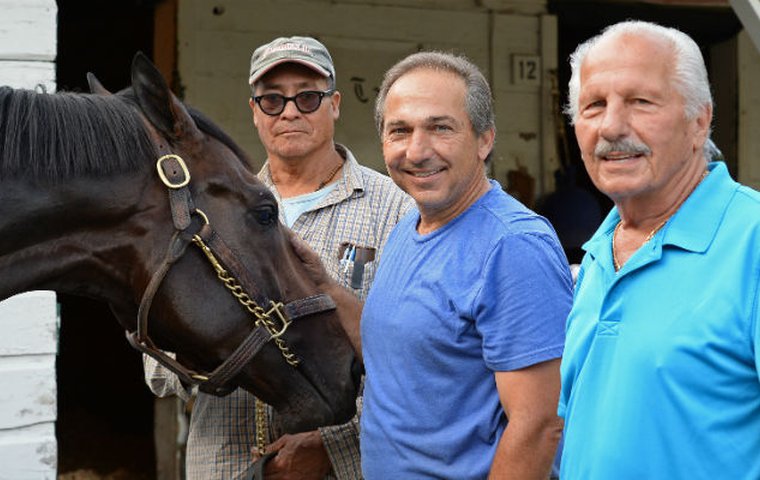 I stand up every race and look out the windows for a few minutes. I'm looking for the longtime faces that have been coming to the races as we both have gained a little age to our looks. – The fans are the best part of the game, and having my booth close enough to speak with players is always enjoyable. This past week was like many others over the years and I can't say they are my best memories. When the familiar faces begin to fade and eventually disappear it is part of the process. – Not one of my favorites but one we all must deal with.
I've always kept names out of the blog as many would have not wanted to draw attention. They enjoyed the quiet down-low position. – Last year I was informed of a gent who had a form of cancer. I can remember over the years how he would park in the up-close areas and give us a tip. When you were a parking lot kid that was how you remembered patrons. – I thought he must have been a lucky patient as I still saw him at the races. He would sit in the same seat and I could hit him with a paper airplane with my eyes closed. Funny thing how players are creatures of habit.
He was sitting in the race book one day and had a dull look to his face. Oxygen attached and he raised a weak hand giving a wave as he saw me walk past. I never really gave him any thought until I was walking to my car. – The next day I heard he was back in the hospital and he drove himself right after the races. – I guess it's a good thing to get to do what you love, and even as he was in a very weakened state he was still at the races. – It was a week prior that I heard he and his wife made the trip to Del Mar. He always wanted to see the house that "Bing Built" and even with his condition he made the trek. I heard he won over a $1,000 on the trip and his wife said he loved it. – It was just a few days later he passed away quietly with family and friends. – His face will be missed and the place will be a little more empty as I pass by the race book.
About two days later I saw an old pal. We are about the same age and he always greets with a hug and a handshake. – "How Ya' doing, Eddie ? Been a long time and looks like Father Time knows just how to find us.' – No truer words were ever spoken as my long brown hair has more salt than pepper and his thick black locks have retreated to the back of his noggin. – We talked about the races and work, and it was then I asked the question. – "How's your dad doing? I haven't seen him in quite awhile."
His smile faded a bit and he told me he had been moved to a retirement community. – "He's taken care of and doesn't want for a thing. – He looks pretty much the same but can't remember anyone. He has Alzheimer's and it has been tough." – I listened as he told me how the facility tends to his every need and how they eventually move into other wings when time dictates. It was a sense of sorrow filled with relief. – There wasn't a time when I wouldn't see them at the track together. They were "betting buddies" and the years rolled by with scenes of watching them root like crazy for a horse they both played. – The snapping fingers and whipping of the rolled program against their side will always remain. – I remember when his dad had a nice pick-four. He was so nervous and was cashing at the IRS window. – It may have been his first, or maybe he was nervous his betting buddy wasn't there as he had to work. – The memories of watching them together and share the love of a sport will last a lifetime. – His son walked up and watched me call a race. We talked the entire time and we took a selfie together. – "Ed, I want to show this to dad. I always hope he might remember a face."
Call that old friend, go the races, and enjoy. – Those are the words of wisdom for a life well lived as a racing fan….