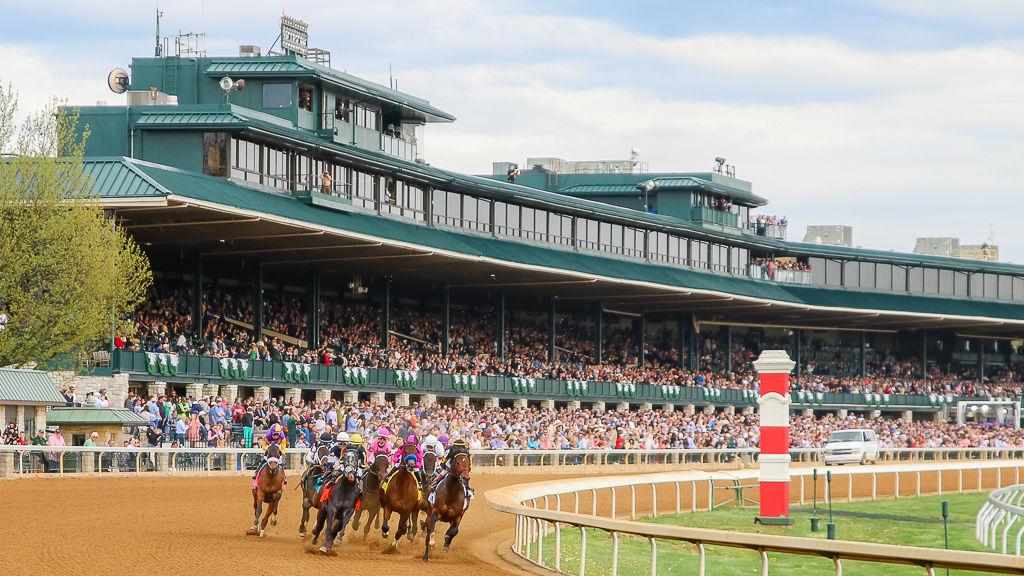 As Mother Nature rings in a new season, we give thanks for the excitement of the past and await the cool crisp days of autumn. I've always said; "This is the best time to be a horse racing fan." – The only way to put it to the test is make plans to enjoy a beautiful day of live racing action for yourself. I'm sure you'll enjoy it all over again.
If you have the opportunity to make your way to Kentucky. There is a meet worth its weight in gold. – Keeneland kicks off an incredible meet on Friday, October 7, through Saturday, October 29, 2022. There is no racing to be held on Monday or Tuesday for the meet.
You have to go online to purchase your tickets for general admission and seats (if available) at Keeneland.com. – You'll want to make a note for the spring season to do this well in advance to secure your favorite seating and dining. The beauty and scenery will be enjoyed by all, and the racing is sure to get you up on your feet cheering home your runner to the wire.
The 17-day boutique meet will attract large fields filled with the best in the nation converging on Lexington, Kentucky. – You'll be treated to Keeneland's 22 stakes races including six Grade 1 races – five of which are run on opening weekend, Oct. 7-9.  Saturday, Oct. 8, alone will offer five graded stakes with three Grade 1's. There will be no other track more important in terms of Breeders' Cup races than Keeneland, firstly because it will be the 2022 host track, and secondly because the track will host nine "Win and You're In" Challenge Series races during its opening weekend, according to America's Best Racing.
When looking ahead to the Breeders' Cup, it is important to remember that the winners of more than 40 Breeders' Cup races down through the years have made their final prep at Keeneland's Fall Meet, according to America's Best Racing. – Look for top riders Irad Ortiz, Tyler Gaffalione, Jose Ortiz, Luis Saez, Florent Geroux, and Flavien Prat to name a handful. Trainers target the meet all year long looking to cap off a great year. You'll see; Todd Pletcher, Bill Mott, Brad Cox, Chad Brown, Ken McPeek, Steve Asmussen, and a host of many talented conditioners looking to have a big meet at Keeneland. The action will be served up on a daily basis and all you have to do is be there.
According to America's Best Racing:
When analyzing the preferred Keeneland main track running styles, horses would seem to have their best chances to win by staying within two lengths of the lead at the first call in sprints, and within four lengths of the lead at the first call in routes. Keeneland often features a good rail on the main track and handicappers need to factor that into their picks. In dirt sprints, post No. 1 can be expected to win about 15%. For example, at the 2022 spring meet the rail post accounted for 12 wins in 59 dirt sprints for a 21%-win percentage. Horses can win sprints from anywhere in the starting gate, but the inside posts 1-4 offer the best chances. – In Keeneland dirt routes, front-runners also do well, particularly at the 1 1/16-mile distance, with about 20% of those winners going wire-to-wire. In addition to speed and tactical speed, the other thing you want in dirt routes is an inside post. The inside four post positions do the best.
In terms of running style preferences on the Keeneland turf, it's better to stay on or close to the pace than it is to try to come from too far back. The majority of winners lead or have gotten within 2 ½ lengths of the front at the half-mile marker. Closers have their best chance on the grass in races at 1 1/8 miles and beyond.
Post positions are important handicapping factors on the Keeneland grass course. In turf routes, inside posts are best with posts 1-4 winning the most. The far outside posts are not great at most distances on the Keeneland grass. Based on a large sample size in turf routes run at Keeneland since the fall of 2014, various posts 1-7 yield between 10-14% win percentages, but there is a steep drop-off after that in terms of winning percentages. The least advantageous distance for outside posts is at one mile, and the absolute worst posts for all turf routes at Keeneland are posts 10 and outward. Those posts combined to go 0-for-47 a few years ago and have been only slightly better ever since. At the 2022 spring meet, horses breaking from posts 10 and out took the collar, going winless from 48 starters.
Keeneland doesn't card very many turf sprints. There were 15 such races at both the 2021 and 2022 spring meets, and there is a similar amount in the condition book this fall. With stats in these races going back to 2006 you can build a Keeneland turf sprint winning profile despite the fact they don't run many annually. Based on the long-term figures, off-the-pace runners that rally from between two lengths and six lengths behind with a half-mile to run tend to do well. However, tactical speed has improved in results from the most recent meets. Lately, most of the winners had already gotten to the lead or within 2 ½ lengths of the front by the time then entered the stretch. In terms of turf sprint post positions, 12 of the 15 winners last year broke from posts 1-5. At the Keeneland 2022 spring meet, starters drawn in posts 8 and out went a combined 1-for-55 in turf sprints.
The fall season culminates with a tremendous battle for the championships with the Breeders' Cup. This will take place at Keeneland on Friday, November 5, and Saturday, November 6, 2022. – There will 14 championship events worth over $31 million dollars, and can be viewed on the NBC Sports Network, FanDuel TV, and FS2. – You'll want to follow the races during the meet to get ready to do battle with the best in the world on this weekend.
Keeneland is a magical place. Like Brigadoon, a magical Scottish village which appeared once every hundred years for a single day. Keeneland rolls open the gates every April and October for around 15 – 17 days. – It begins as you walk through the bucolic settings of tree lined parking rows to the majestic Sycamore tree that stands guard over the paddock where many champions have been saddled. Keeneland is a tradition. One where you'll keep on your calendar for years to come. The slogan for the track has been in place for decades; "Racing as it was meant to be."